Providing Water Damage Restoration in Charleston and the Surrounding Area
Complete Flood Damage Cleanup
When your home experiences water or flood damage, it's important to start the cleanup and restoration process as soon as possible. The sooner you make the call for emergency water removal, the better your chances are to salvage your household furnishings and reduce additional water restoration costs.
In Charleston, water damage can quickly lead to a mold problem since the Lowcountry is very humid. As a professional water remediation company we'll get your property dried out right. Your building's walls, ceilings, wood flooring, carpeting, upholstery, and draperies can often be saved after exposure to water when the issue is addressed immediately, saving you the expense of replacement.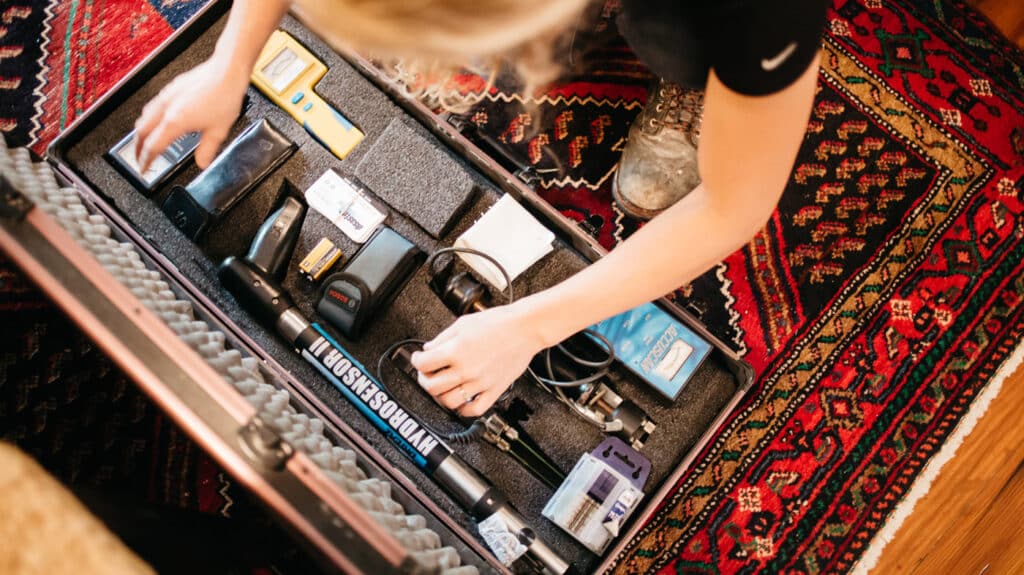 Disaster Plus uses the most innovative methods available to remove excess water, stopping leaks or flooding from damaging more of your home or business. From water removal and extraction to complete disaster clean up, we address your water damage issue and restore your space to its original, dry condition.
We Can Clean Up Water Damage From:
Using the Latest Technology for Water Cleanup & Removal
Our emergency water removal and water cleanup team is highly skilled and experienced in using cutting-edge techniques and state-of-the-art equipment to bring your home or office back to its original, intended use as quickly and cost-effectively as possible.
Standing water is extracted from the building using truck mounted extraction units. Our water extraction trucks utilize the latest technology in subsurface extraction and allow us to physically remove 90% more moisture from carpet and carpet pads than a standard carpet cleaning wand. This process shortens the drying time, subsequently lessening the possibility of microbial growth.
Restoring and Drying Hardwood Floors After Water Damage
If we determine your hardwood floors are salvageable, they are dried in place using an Injectidry hardwood floor drying system. This is a state of the art system involving the use of molded plastic panels attached to a vacuum unit.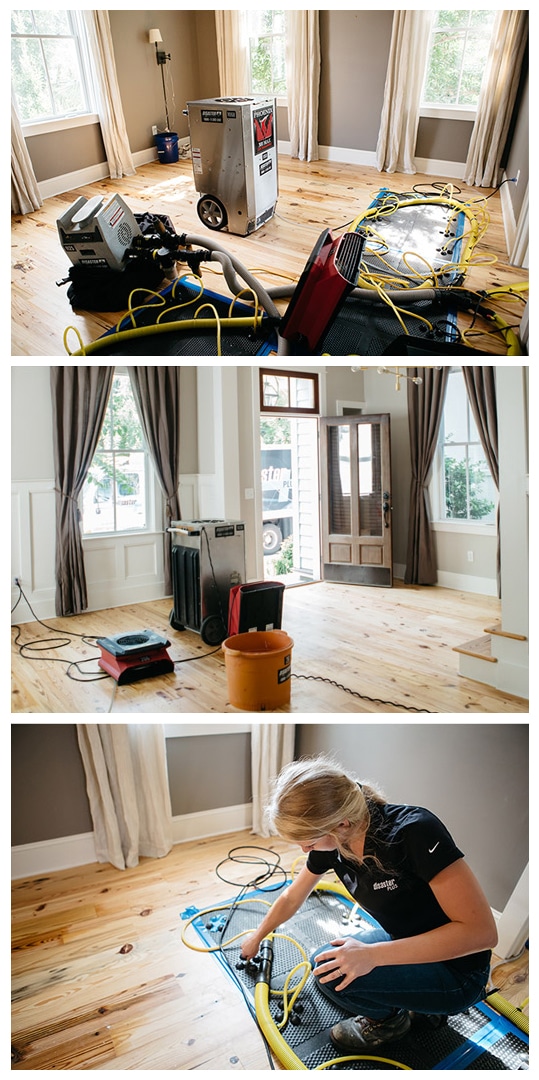 Crawl Space Water Damage Cleanup & Water Removal Services
Crawl spaces are prone to flooding and there can be several causes behind the water collecting under your house. Common causes can be a burst pipe or a leaking waste line, but by far the most common cause of crawl space flooding is excessive amounts of rain, poor yard drainage and sewer backups.
No matter the cause, we have the experience and tools to extract any standing water in your crawl space so it doesn't cause any further damage. Call us before your crawlspace gets worse, and we'll get it cleaned up quickly and professionally. Contact Us For All Your Flood and Hurricane Damage Needs
We provide services for residential and commercial water damage victims throughout Charleston SC, North Charleston SC, Mount Pleasant SC, and the surrounding areas. If you have emergency water damage or flooding of any kind, our professionally trained and certified water cleanup experts will solve the problem.
When you need water damage repair done quickly and professionally by restoration specialists, call the Disaster Plus Hotline at 843-724-7247.