Fire & Smoke Damage Restoration
Fire and smoke damage can be incovenient and traumatic.
We work in a timely and efficient manner to restore your property to normal.
We understand that after a fire, time is of the essence in order to preserve and protect your property from additional damages. We perform our work in a timely and efficient manner to restore your home or property back to normal and to preserve as many of your valuables as possible.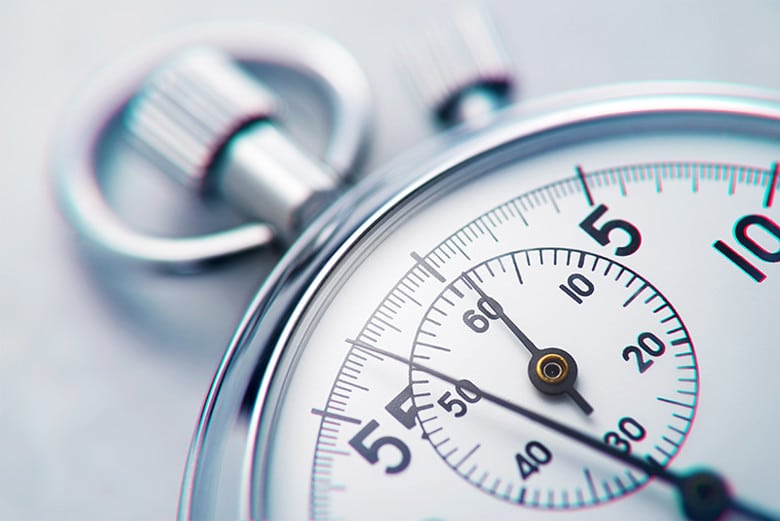 Our fire and smoke damage emergency services include:
We work with care to return your home or property to a state of normalcy. This includes services to prevent the need of mold remediation at a later date due to the water used in putting out the fire. Restoring your surroundings, furniture, and belongings from the aftermath of fire and smoke takes professionals trained in the latest remediation techniques as well as state of the art equipment to restore your space to its former glory. Our certified technicians know what works best and use the most advanced, cutting-edge deodorization technology available. 
Initial Assessment of Damage
The scope of work will be determined during an initial walk through, and we'll take photographs of the structure and contents. Our Emergency Response Team will begin an Emergency Clean on the bathrooms and kitchen first (i.e. sinks, bathtubs, toilets, appliances). Heavy smoke and soot can cause permanent damage to these items if not removed promptly. The Project Manager will call to arrange for a Restoration Dry Cleaner to pick up all garments and fabric items that were affected by the smoke and soot. This will include clothing, draperies, bed linens, etc. and an art conservator will assess any high value artwork inside the home.
We are equipped to handle the complete cleaning of upholstery, carpet, and Oriental Rugs. Within a smoke and/or soot filled environment, chemical reactions often occur. Cleanable fabrics become progressively un-cleanable unless attended to immediately. We will document all of the affected fabrics upon arrival and will take them back to our shop to be treated, or we will treat them at the job site if conditions permit.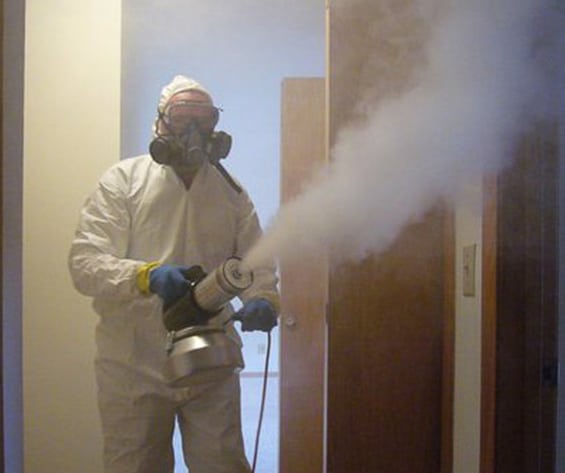 We will set up air scrubbers and deodorization equipment to address odor problems. Our odor-removal techniques include Thermogen Dry Fogging and Wet Fogging to smoke-damaged areas and the use of an ozone, vapor tech, and HEPA (High Efficiency Particulate Air) scrubbing treatments. Applying these various techniques, along with Soda Blasting if needed, we guarantee to effectively eliminate all unwanted smoke, fire and odor damage.
There are some cases where fire damage has left the structure of a home contaminated to a point a wipe down will not suffice. In these cases, Soda Blasting is the preferred method to clean and deodorize to remove soot, char and odor from wood framing, log structures, and brick structures. High pressured sodium bicarbonate (soda blasting) can remove hard to clean soot and residue caused by fires. In most cases, there is no need to apply a pigmented shellac to encapsulate soot and smoke after utilizing this unique process. After soda blasting, any wood surface will be ready to accept a penetrating stain and other surfaces will have their pre-disaster appearance. There will be no visible evidence of a loss in attics, crawl spaces or interior walls.
Pack Out/ Cleaning of Contents
Depending on the scope of work/damage to your home, contents will either be packed out or will be cleaned on site. Our pack out procedure includes a photo and label inventory of items prior to cleaning, moving, or packing them. This ensures that your contents will be returned to their appropriate position in your home. Your boxed and wrapped contents will be taken to the Disaster Plus climate-controlled facility to be cleaned and stored while your home is being fully restored. Once your home is packed out, cleaning of the entire structure of the home will begin. This includes a thorough cleaning of ceilings, ceiling fans, interior windows, doors, walls and baseboards. We use products specifically designed to clean and protect the different surfaces of your home or property. Some parts of the home's structure, such as insulation covered in soot or charred sheetrock, will be removed permanently from the home.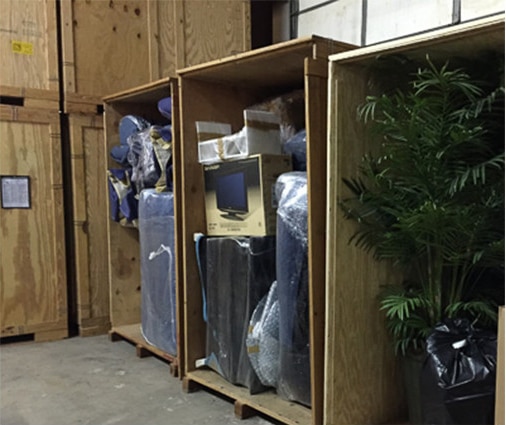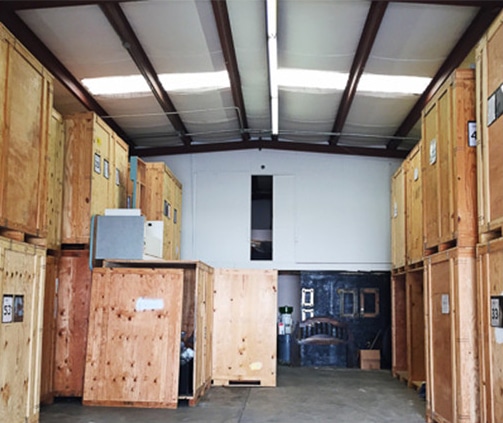 If your home will not be packed out, we will set up containment areas to keep any unaffected spaces of your home clean while the damaged spaces are being restored. Once containment has been put in place, contents will be thoroughly cleaned and placed back in their original locations.
Fire damage restoration services will include structure drying especially when the fire department uses water to extinguish the fire. The procedure for water mitigation / structure drying is followed in these cases.
The last part of the structure to be cleaned in each room will be the floors. And depending on the severity of the fire and smoke damage, a HVAC professional may need to come in and clean all of your ductwork and the HVAC unit.
Disaster Plus has a list of suggested contractors if you need to rebuild any part of your home. Upon completion of the reconstruction process, give us a call to schedule moving back your household items and furnishings. Our packing/unpacking crew will assist you in putting all of your belongings back in their proper place. Download our checklist of fire prevention and safety tips to help prevent future fires.