Toilet overflow, sewer backups, and busted water pipes are all unpleasant, inconvenient, and also hazardous issues. Contaminated water is dangerous to your health and the environment and should be addressed as soon as possible.
Let Us Do The Dirty Work!
Call the sewage removal professionals at Disaster Plus as soon as you notice an issue. We have the tools and equipment to remove sewage spills and restore your residential or commercial space back to normal. We are here to do the dirty work and make sure it's done thoroughly.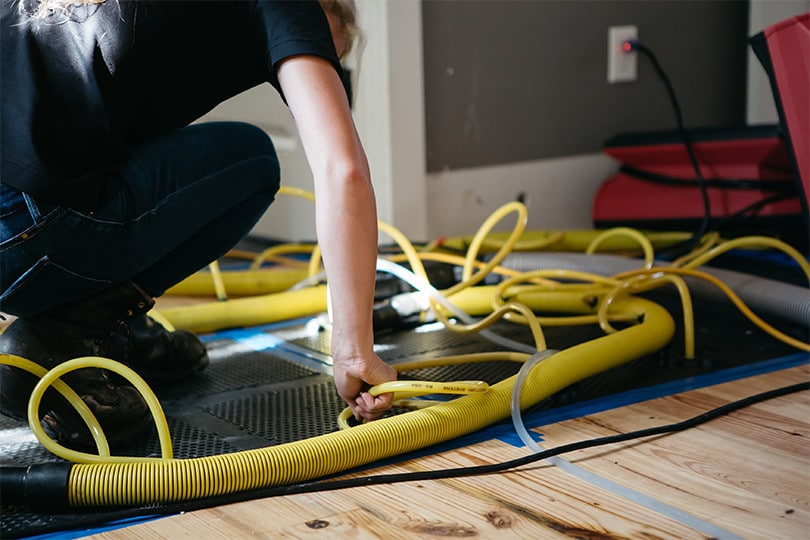 We understand the stress of dealing with sewage and contaminated water in your home or place of business and work quickly to thoroughly remove, clean, and disinfect your space. We'll first identify the issue and ensure that it's resolved and then start the sewage removal process. Once any standing water, sewage and filth has been fully extracted, our team will also remove all contaminated furnishings, flooring and carpet.
Next, full ventilation of the area is crucial. All surfaces must dry out completely so mold doesn't have a chance to grow. Disaster Plus' specialized cleaning, disinfecting, and deodorizing process removes any remnants of contaminants and makes your space safe and healthy to occupy again. We leave your home or business fully restored, looking and smelling fresh.